Servicing & Repairs
A technician will be at your site with 24 hours* of your call
PRAKASH TRADING CO. understands that when air condition unit breakdown it can disrupt your business or home. Our engineers will be at your site within 24 hours* of your call and work promptly to bring back normality

Our technician is qualified to diagnose faults and provide you with timely feedback of the problem.

*Conditions apply
How Our Repair Service Works
Your air conditioning unit is inspected by our technician to provide you with an on the spot diagnosis of the problems and what will be required to fix it. We provide an indication of the cost of repair including parts and labor. We then go ahead with your agreement giving you service with fully qualified and equipped technicians.

Maintenance Contracts
Air Conditioning maintenance is essential to prolong the life of your air conditioning unit. A bi-annual maintenance contract has the added benefit of ensuring that your air conditioning system operates efficiently during winter and summer. You can reduce the risk of costly repairs and the associated inconvenience that the break down of your air conditioning system brings to your business or home.

Our engineers are trained to provide a complete air conditioning system check. We ensure that all the components are cleaned, are free from contamination and are in good working order. Disruptions are kept to a minimum while we work. We are flexible and can carry out work outside normal working hours.

Why an air conditioning maintenance contract can be good
for your health and your bank balance
- Prolongs the life of your air conditioning unit
- Breakdowns can be costly
- Filters are cleaned to remove dust and bugs
- Keeps the environment clean, safe and healthy
- Prevents disruption to your business

Reduce the risk of costly repairs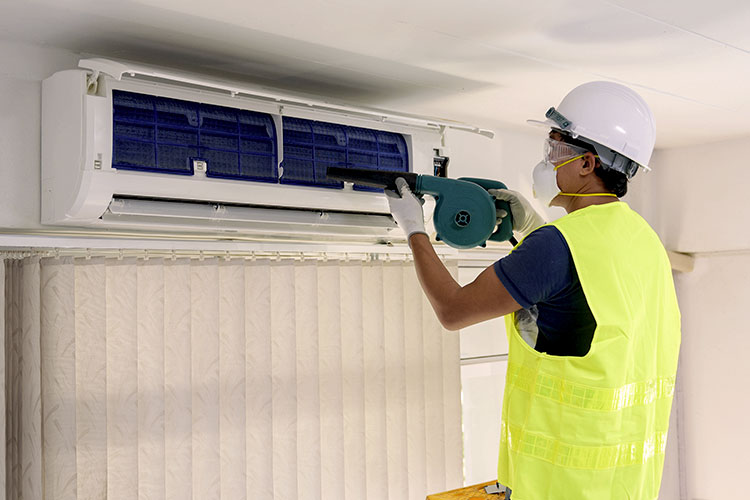 Parts and Consumables
Prakash Trading Co. has HVAC&R and Electrical parts and consumables store at Kutch region. We can provide most competitive price and respond quickly to customer demand, Contact us to purchase parts and consumables.